Project SECRICOM went public once again on international exhibition and conference BAPCO 2011. Its main audience were the public safety communication stakeholders.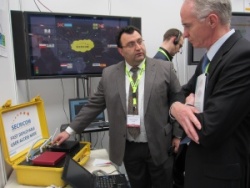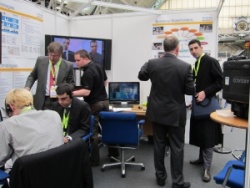 The BAPCO 2011 took place in Business design centre in London Islington, UK on 13th and 14th April  2011. Visitors of this event were the professionals engaged in the provision and use of communications and information management technologies for  civil contingency, public safety, business continuity and information management.  BAPCO 2011 was oriented on these topics:
saving costs on incident management
 - affordable SECRICOM PTT as a great response to this topic
presentation of new solutions and technologies
 - SECRICOM as an innovative project sponsored by the EU
debates and planning for the unknown future
- valuable feedback from stakeholdes to SECRICOM work
SECRICOM presented its concept, achievements to date and next plans in conference presentation by Al Aldabbagh and Shaun ONeill.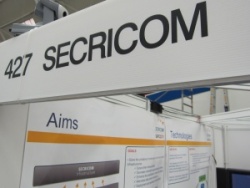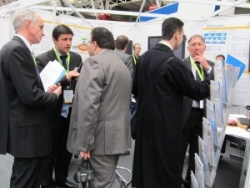 Moreover, a dedicated exhibition booth offered an opportunity to make hands-on presentations of capabilities to exhibition visitors:
Secure Push-To-Talk introduced by Ardaco - group communication on different platforms covering CB radio, mobile phones, touchscreen desktop and ruggedized devices. Dynamic group management, transmission of hand drawings and pictures, instant messaging and wide interoperability allow better coordination of emergency response. The operation of Secure PTT on low-cost devices such as mobile phones can involve more actors into recovery actions with keeping the security standard on high level.
Multi-Bearer-Router managed by Qinetiq - is an intelligent adaptive routing device enabling seamless inter-networking in a multi-bearer, multi-node, mobile environment designed to optimise network performance wherever users operate in environments where connectivity is poor.
Network monitoring centre operated by Nextel - with improved detection and network forensic solutions. As presented, it allows faster recovery for crisis communications.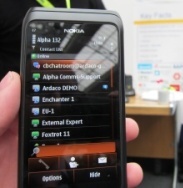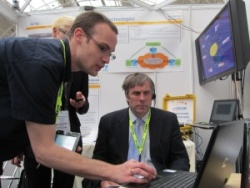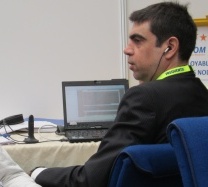 The project team demonstrated communications and information exchange capabilities in a plausible context in two scenarios:
Escort of evacuees operated by of various agencies as a response to disaster. The setting up of their individual commands with inter-agency strategic, tactical and operational command groups.
Chemical plant explosion and investigation of suspicious container of a lorry. Setting up of inter-agency collaboration and involvement of chemical expert from abroad.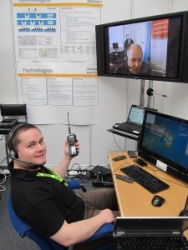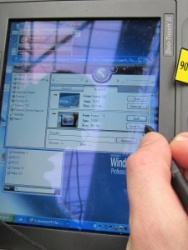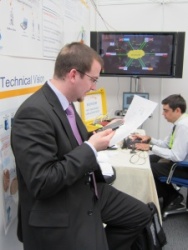 The scenarios proofed voice and data exchange supported by SECRICOM's own software implementation of confidentiality, message integrity and system availability:
Agency interoperability at operational level using different devices including a legacy radio, a PDA and Laptop; across an international border in Spain/ Slovakia/ Poland/ Luxembourg;
Demonstration of an exchange of imagery at operational level across 3 agencies with in-built end-to-end confidentiality;
Image exchange and conference call capability from the operational level to an out-of-theatre agency using COTs devices;
Demonstration of Business continuity over non-reliable bearers.